Promote your brand direct to homes in West Lothian
Smartlocal voucher books are packed with local savings that your customers want. The Smartlocal voucher book contains discounts, special offers and competitions meaning our readers know what to expect when one of our books drops through their letterbox.
Research shows that 34% of people search their post for vouchers or offers meaning that delivering your offers direct to your customers home can delivery truly effective results for your business.

Unique cheque-book sized publication.
Extremely cost effective, from less than ½p per home.
Huge consumer appeal.
Large distribution coverage within each area covering West Lothian.
Dedicated website at smartlocalvouchers.co.uk.
Weekly email newsletters & dedicated iPhone App.
Promotion through our Social media sites.
---
West Lothian Royal Mail coverage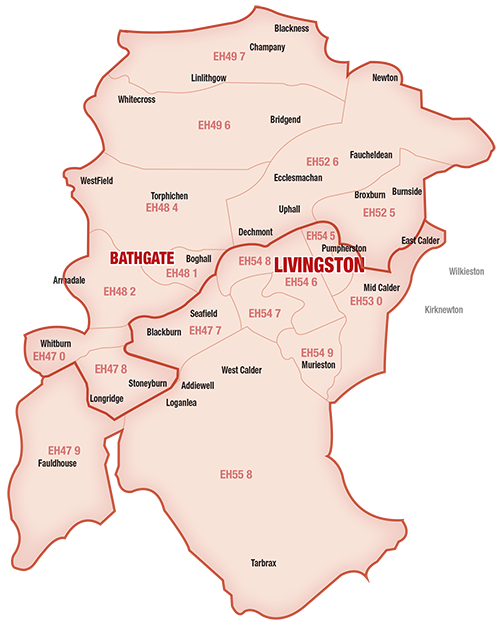 Our mass coverage distribution means that we deliver to just under 75,000 homes across the West Lothian area…
1 WEST LOTHIAN NORTH – 37,500 homes
Distribution (Bathgate, Whitburn and Linlithgow)
Covering:
EH47-0, EH48-1, EH48-2, EH48-4, EH49-6, EH49-7, EH52-5, EH52-6, EH47-8
2 WEST LOTHIAN SOUTH – 37,500 homes
Distribution (Livingston, Blackburn and the Calders)
Covering:
EH47-7, EH53-0, EH54-5, EH54-6, EH54-7, EH54-8, EH54-9, EH55-8, EH47-9
---
---
smartlocalvouchers.co.uk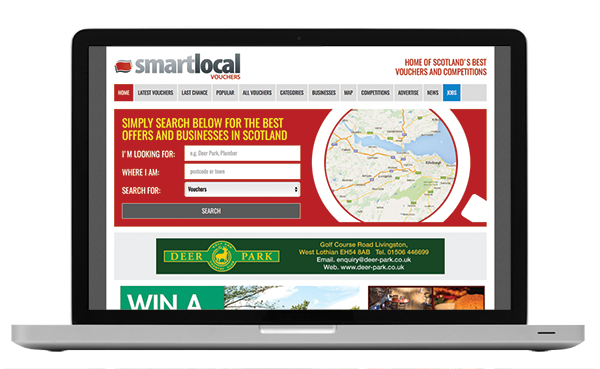 Now attracting over 30,000* site visits and over 100,000* page views every month, smartlocalvouchers.co.uk has quickly become a popular destination for local savers to find and print their favourite vouchers.
YOUR VOUCHERS
As part of your booking, you will also appear on the website to increase the exposure of your offers.
COMPANY PROFILE
Also as part of your booking your business will have it's own company profile page to help promote your business as well as your offers. Your company profile includes copy, logo, photos, website details, contact details, map and of course your offer(s).
* Sourced: Matrix Webstats, Matrix Services Ltd, January 1st – December 2016
---

Our Latest Voucher Books

Please choose a book below to view:
View our voucher book archive >>
---