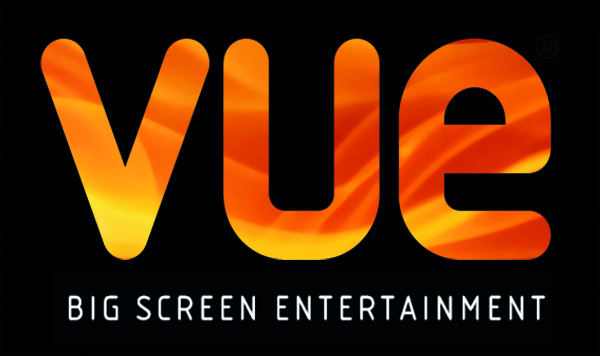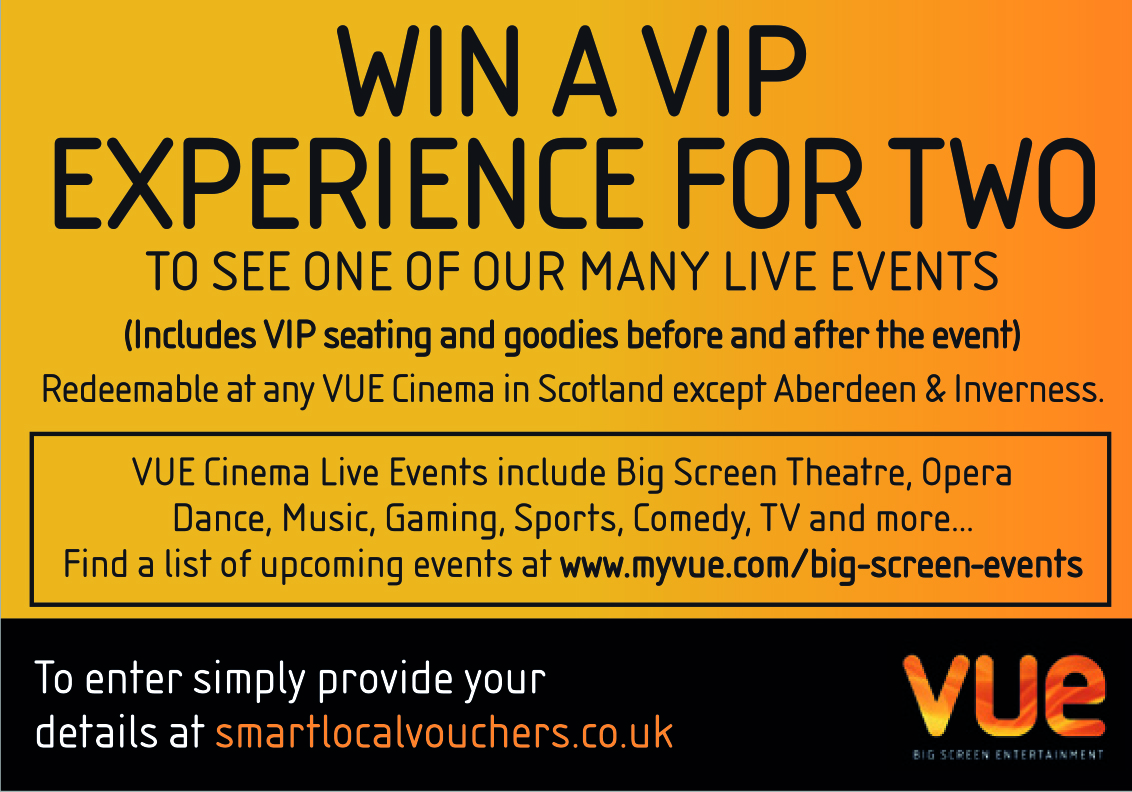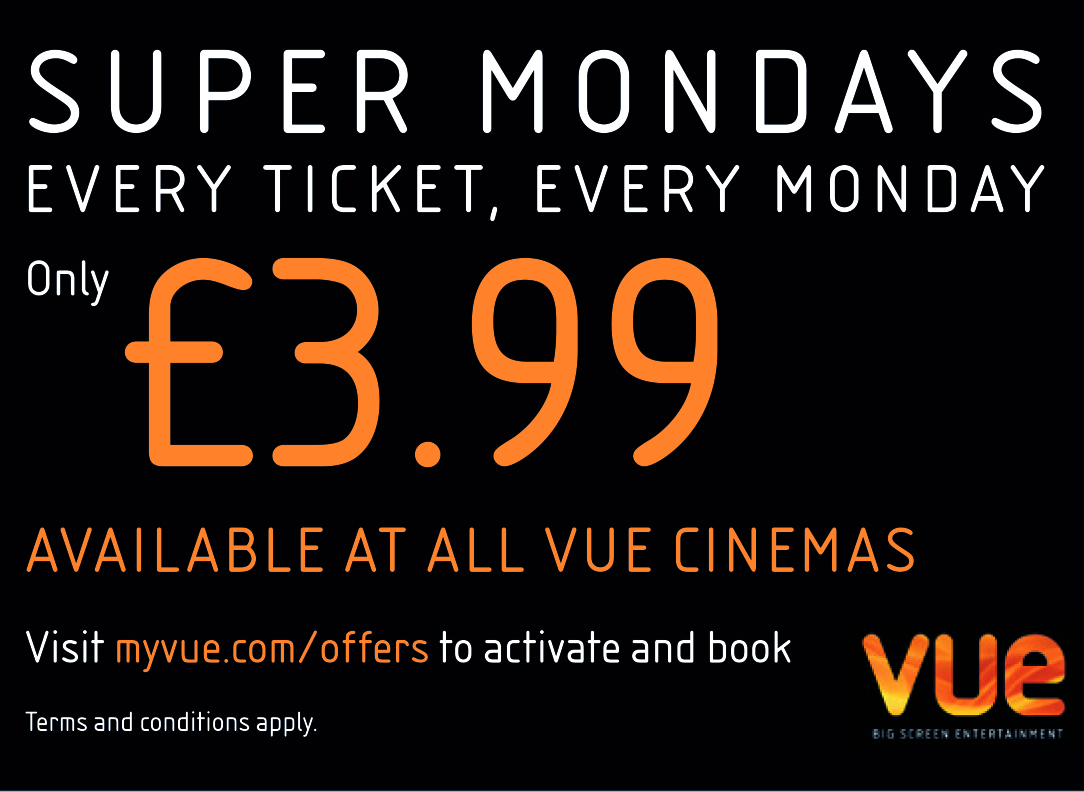 VUE
Vue Cinemas around the UK offer a range of content, in addition to highly anticipated blockbusters, with event cinema titles including opera, ballet, musicals, national theatre, live streaming of sporting events and concerts through to hosting Gaming championships and dedicating multiple screens to eGaming arenas.

Vue was founded in the UK following the acquisition of the Warner Village Cinemas in 2003 and is part of the largest cinema group in Europe, Vue International.

Over the years Vue has won numerous accolades for its service and innovations, including more recently International Exhibitor of the Year at CineEurope 2014 and Cinema Exhibitor of the Year Screen, Marketing & Distribution Awards 2013.
Entertainment and Recreation