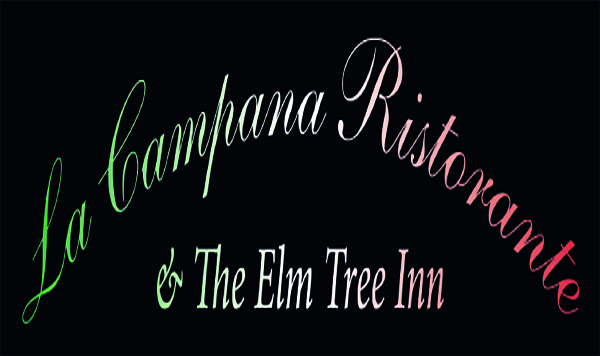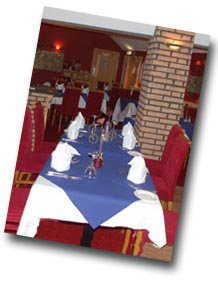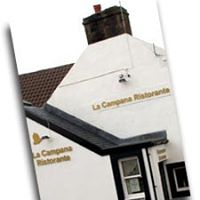 La Campana Bar Ristorante & The Elm Tree Inn
Gianni first came to Scotland in 1980 and started working in Dario's restaurant in Edinburgh. In 1985 he moved to Livingston and opened his own restaurant, La Capanna, in Howden. The restaurant was very successful and after a few years moved to larger premises in Carmondean.
In 2002, Gianni opened a new restaurant, La Capannina (which means 'The Little Old House') in West Calder's Main Street. Again, this proved very successful, so he decided to take the opportunity to open a second restaurant.
The result was that in September 2007, La Campana Ristorante opened in Bellsquarry, Livingston. The restaurant also provides the food for the Elm Tree Inn, located downstairs from the restaurant, and it is in this that the strong Scottish influence on the cooking can be discerned, for example in the very popular haggis and black pudding pizza.
In 2008 Gianni decided to concentrate solely on La Campana and decided to part company with La Capannina which now continues under new ownership.
As well as the a la carte menu and daily specials menu, there is also a special fixed price lunch menu. There are also a number of menus for private functions, ranging in price from £18 - £30. Please call us for more details of these.
If you have any special dietary requirements, or any other enquiries, please phone 01506 465401 or email Bookings.
46 Calder Road, Bellsquarry, Livingston, West Lothian
Italian
Private Functions
Christmas Offers and Party Nights
Fresh Italian Food, Private Functions,