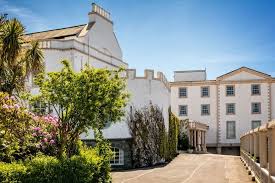 The McMillan, Hotel, The North West Castle, at Stranraer, have a fabulous ' Winter Offer', Dinner Bed and Breakfast Deal.
When you quote Smartlocal Vouchers at time of booking you will receive a Chocolate Brownie, and Tea or Coffee on arrival, plus, £5 voucher towards lunch and a complimentary upgrade. Call the hotel now on 01776 704413 for all the details. This offer will expire 21st December 2018
North West Castle offers all of it's visitors and guests a comfortable, luxurious and convenient three star town centre hotel accommodation experience in Stranraer, Dumfries and Galloway in the South West of Scotland. A family owned and run hotel for more than fifty years, 'The Castle' itself, was formerly the home of Sir John Ross, who was once a famous Arctic explorer, who was instrumental in the discovery of the ice bound trading route which is now known around the world as the 'North West Passage'.
North West Castle is seen as an excellent base for exploring the beautiful local area of South West Dumfries and Galloway and the hotel itself offers an impressive 72 en-suite bedrooms, along with stunning dining experiences of 'The Regency' dining room, The Alpine Restaurant and Grill, leisure facilities including swimming pool, sauna, spa bath, gym and its very own indoor curling rink which hosts a multitude of world renowned Curling events throughout the year.
The hotel, along with its indoor curling rink has long been a hub for Scottish Curling and regularly hosts major national and international competitions, as well as open weekend competitions and tuition breaks like the 'Try Curling'.

Port Rodie, , Stranraer, DG9 8EH
01776 704413
hotel@northwestcastle.co.uk
www.mcmillanhotels.co.uk/hotels/north-west-castle