FEATURED RETAILERS AND BUSINESSES
CHARITY/COMMUNITY EVENTS, NEWS
All >>
Refresh Seminars
Thinking Aloud About Scottish Independence
Murdo Fraser MSP and John Mason MSP view Scottish Independence from a similar faith perspective yet they are on opposite sides of the indy argument. How does that work? Are there issues that faith groups in particular should be concerned about or insights they should be clear about? Thinking aloud with the politicians and the audience will be History Prof. David Bebbington of Stirling University providing an historical view of nationhood and, in the chair, Tony Mitchell.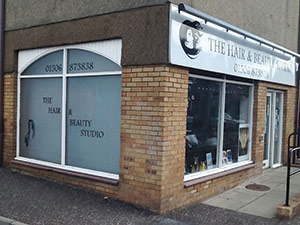 The Hair & Beauty Studio
Treat yourself!
The Hair & Beauty Studio is a hair & beauty salon situated in the heart of West Calder, West Lothian. They have a very qualified team who have a huges passion for what they do. The do all sorts of hair treatments from gents and kids cuts to ladies cut, colour, conditioning treatments and hair ups. The range of beauty treatments they do is brilliant from tans, massages, hand and foot treatments, waxing, facials, eye treatments and nails!